When the TytoApp is downloaded automatically from the app store, there is a possibility that the TytoApp will crash.
Symptom: Upon launching TytoApp on your iPhone, the TytoApp crashes immediately, and repeatedly.
Here are some steps to resolve this issue:
Step 1: Completely remove the TytoApp from your Apple device by press and holding the TytoApp icon and hitting the "X"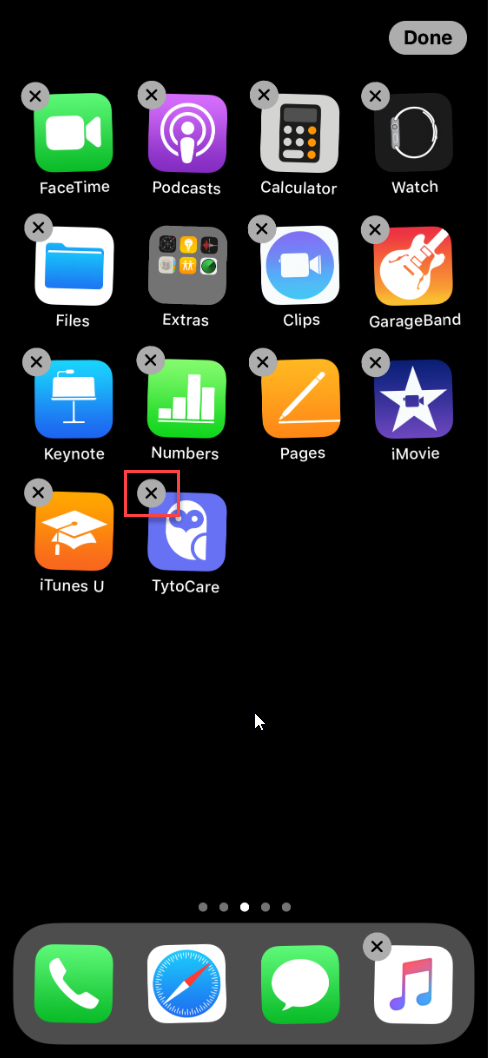 Step 2: Reinstall TytoApp by going to the App Store > Search "TytoApp" > Download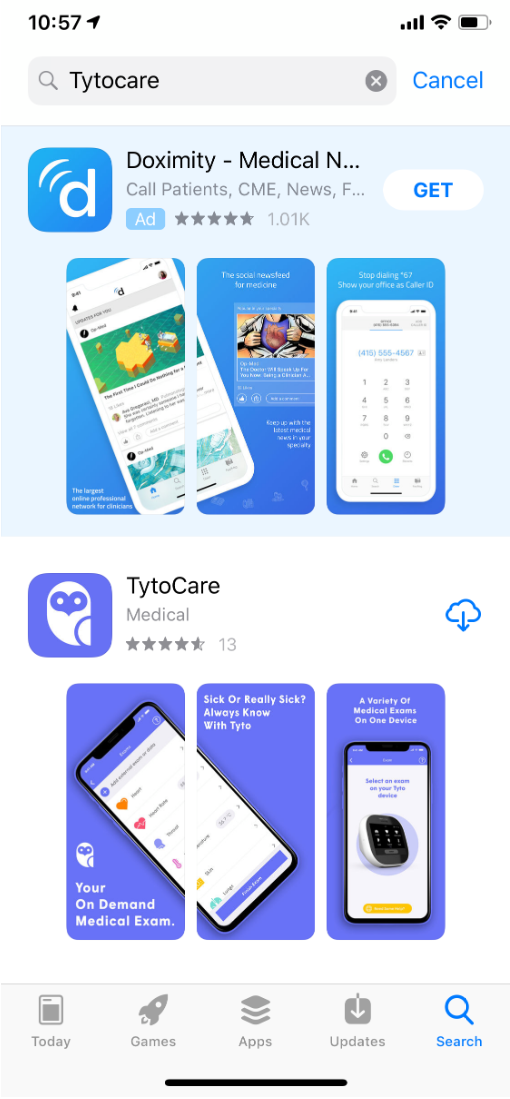 Step 3: Open TytoApp then login using your Tyto Username and Password