Step 1: Select Hotspot, enter your hotspot password and tap Next on the App Device Pairing screen. This creates a QR code on the iPhone screen:
| | |
| --- | --- |
| Enter Wi-Fi password and tap "Next" | QR Code Created on iPhone |
Step 2: You now want to use the device camera to read the QR code from the iPhone/iPad screen. Follow the four steps labeled A-D as shown below:
a. Tap SCAN BARCODE on Device. The device camera is activated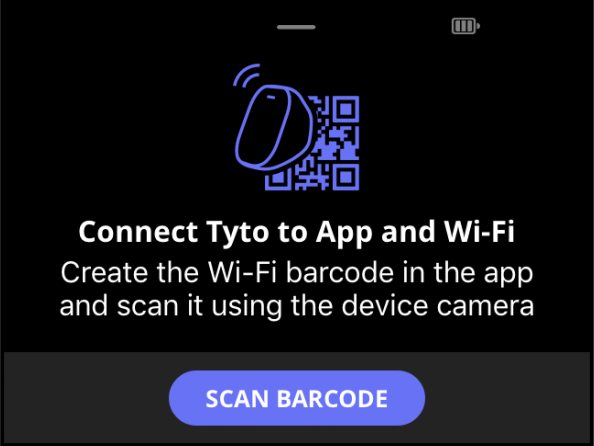 b. Position the cross-hairs over the QR code displayed in the App. Notice the Device directs you to open the settings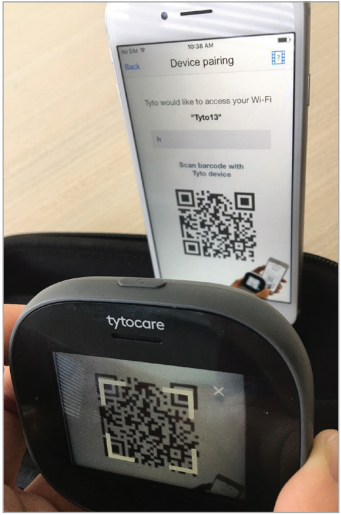 c. Open the iOS "Personal Hotspot" settings, and enable the Hotspot.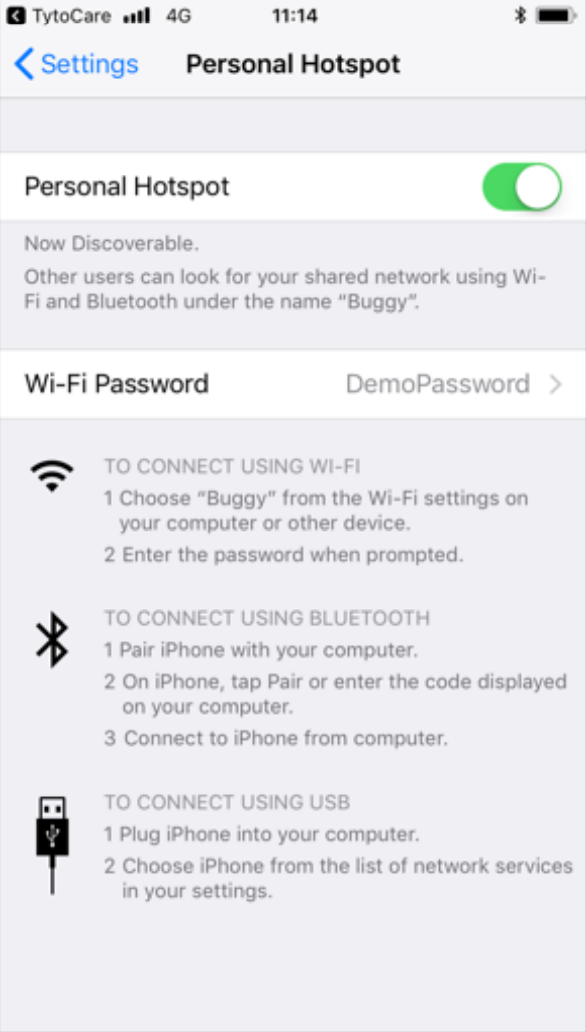 d. Wait for the Device confirmation, and switch back to the Tyto App.